Herbsmith
Herbsmith - Slippery Elm
Herbsmith - Slippery Elm
Slippery Elm is an herb that has an excellent use as a digestive aid. By lubricating and supporting the protective layers of the bowel, Slippery Elm helps to support a healthy digestive system in dogs and cats. It's particularly great for pets with occasional diarrhea, loose stool, stomach irritation, constipation, or gastric distress.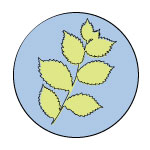 Organic Slippery Elm Inner Bark
Our Slippery Elm is just ground slippery elm bark. Simple as that! 
Ground organic slippery elm bark – 980 mg
For animal use only. Not to be used in pregnant pets. If animal's condition worsens or does not improve, stop product administration and consult your veterinarian. Not for use within 48 hours of surgery/anesthesia. Absorption of drugs taken simultaneously may be delayed. Store in a cool, dry place.
For Dogs:
<15 lbs: ¼ tsp twice a day
15-30 lbs: ½ tsp twice a day
31-80 lbs: 1 tsp twice a day
81-120 lbs: 1½ tsp twice a day
120+ lbs: 2 tsp twice a day
For Cats: ¼ tsp twice a day